You have a math program, but what does your child understand? What do they need more help with? What can you skip for now? Do you know the answers to any of those questions? What if I told you there was a math program that would be tailor fit for your child? Would you believe me?
Remember my review on A+ Interactive Math and their Adaptive Placement Test and Individualized Lesson Plan? Go check it out if you forgot about it! This was a great eye opener as to what the boys did or did not know about their math lessons.
Are you interested? Let me tell you a little secret. Shh, don't tell anyone. Lean in close for this one…
I get to giveaway a 3 month membership for up to 10 students ($119 value) to one of you!!
So what are you waiting for?!?! Go and sign up, oh, and go ahead and share this with your friends!!
(By entering the giveaway, you understand and agree that your contact information will be shared with the sponsor.)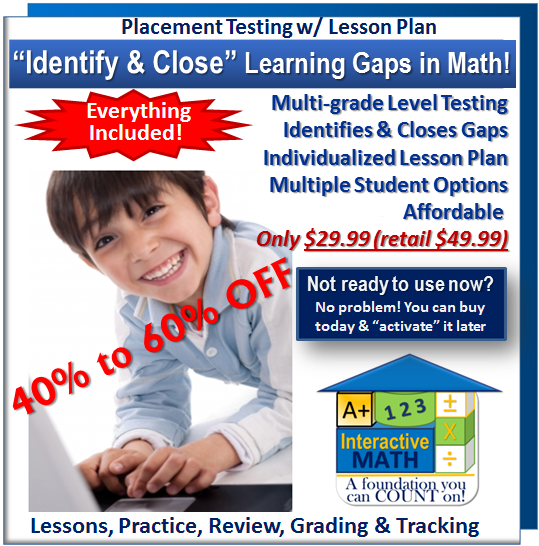 **Affiliate links may be included in this post. Thank you for clicking on them and helping to support our homeschool, without a price change to you at all!**