Welcome back to the second day of the Back to (Home)School Encouragement Blog Hop! I am so happy to have you here! Did you see my Motivation Monday post yesterday?
Today is Take a Look Tuesday. Today I want to take you into our homeschool and show you what we plan to be doing this year. This year I will have a senior(!), a fourth grader, a second grader, and preschooler. This will be a fun year filled with a bunch of different learning!
Let's start at the top and work our way down. Believe it or not, I am having a hard time believing it, but Moe Man is almost done with school. I never thought I would be one to homeschool my child all the way through graduation, now it is happening, and I am excited.
This year, Moe Man will be doing a few different things. He really doesn't need that much to make his year complete, but we have found some fun stuff that he wants to do, and that makes me happy!
Two of these courses come from MasterBooks. This is a company that I had heard of but never looked at until last year. At that point, I fell head over heels in love with everything they have to offer! For Moe Man's electives this year, he picked to do Worldviews in Conflict and Survey of Astronomy.
I am looking forward to starting these, and can't wait to see what they have to offer for him. (Watch the blog, I will be writing more about them shortly!)
Next, I have Ray Ray. He is going to be in the 4th grade this year! I remember that he was the reason I started homeschooling when he was in preschool. Almost all of his courses will be from MasterBooks this year. While we are getting back into the swing of school again on a full-time basis, we are still finishing up our books from last year.
We are using MasterBooks Math Lessons For a Living Education for math. We will be finishing up Level 3 and moving on to Level 4 as soon as we are finished with our current level. Along those same lines, we are finishing Amerca's Story 1 and moving forward to America's Story 2.
For Language Arts, we have started using Writing Strands Beginning 2. We had tried Beginning 1, but it was almost too easy and boring for him. But he is my advanced child in this area so I can see how that would be. I also plan to add Memoria Press' Grade 4 Literature Set to our lineup within the next month or two. I really want Ray Ray to focus more on actually digging deeper into the books he reads, and from past experience, these guides do just that for him.
Little Miss has jumped around a little with different types of curriculum as we learn what her style of learning is. I think we are finally finding that out and can really start some planning for her.
Math is the same as Ray Ray. She really enjoys Math Lessons for a Living Education from MasterBooks. We are working on finishing Level 1 and will move to Level 2 after that.
Right now for Language Arts, Little Miss is in love with Reading Eggs. They have a new workbook series that goes along with their online program. This is how she wants to learn reading, so I am going to let her go with it. However, I do plan to introduce Language Lessons for a Living Education Level 2 shortly to add some other concepts for her.
Baby Girl is preschool. When I started homeschooling, I felt that I needed to have something all planned out even for that age, but now I know better! As I am reading The Read Aloud Family, I have decided that I will be focusing on just reading to her right now. She does some ABC Mouse on the iPad, and I will occasionally print out worksheets when she wants, but reading to her will be the core of her preschool years along with playing and being a 3-year-old!
So this was a peek into our homeschool this year. There will be more, but this is what I am most excited about! We love reading and the Charlotte Mason style of learning for many things, so MasterBooks works perfectly for us.
What are some new things in your homeschool or something you just are excited to be doing this year? I would love to hear about them!
Check out the other Take a Look Tuesday posts right here: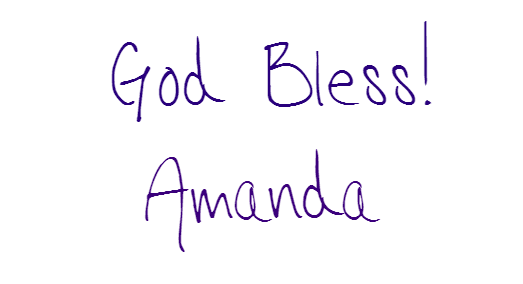 Angie @ Run Ran Family Adventures & Learning
Annette @ A Net in Time
Ashley @ Gift of Chaos
Betty @ Let's Get Real
Brenda @ Counting Pinecones
Carol @ Home Sweet Life
Chareen @ Every Bed of Roses
Christine @ Christine Howard
Christy @ The Simple Homemaker
Dawn @ Schoolin' Swag
Debra @ Footprints in the Butter
Diana @ Homeschool Review
Felicia @ Homeschool 4 Life
Jacquelin @ A Stable Beginning
Jeniffer @ Thou Shall Not Whine
Jennifer @ A Glimpse of Our Life
Jennifer @ Dear Homeschooler
Joelle @ Homeschooling for His Glory
Karen @ Tots and Me…Growing Up Together
Kellyann @ Walking Home …
Kimberley @ Vintage Blue Suitcase
Kristen @ A Mom's Quest to Teach
Kym @ Homeschool Coffee Break
Laura @ Four Little Penguins
Linda @ Apron Strings & other things
Lisa @ Farm Fresh Adventures
Lori @ At Home: where life happens
Margaret @ Creative Madness Mama
Marla @ Jump Into Genius
Meredith @ Powerline Productions: Being World Changers/Raising World Changers
Michele @ Family, Faith and Fridays
Missica @ Through The Open Window
Monique @ Mountain of Grace Homeschooling
Nicole @ Bless Their Hearts Mom
Patti @ Truth and Grace Homeschool Academy
Rebekah @ There Will Be a $5 Charge For Whining
Rodna @ Training Children up for Christ
Stacy @ A Homemakers Heart
Tess @ Circling Through This Life
Wendy @ Life at Rossmont
Yvie @ Gypsy Road