You have a math program, but what does your child understand? What do they need more help with? What can you skip for now? Do you know the answers to any of those questions? What if I told you there was a math program that would be tailor fit for your child? Would you believe me?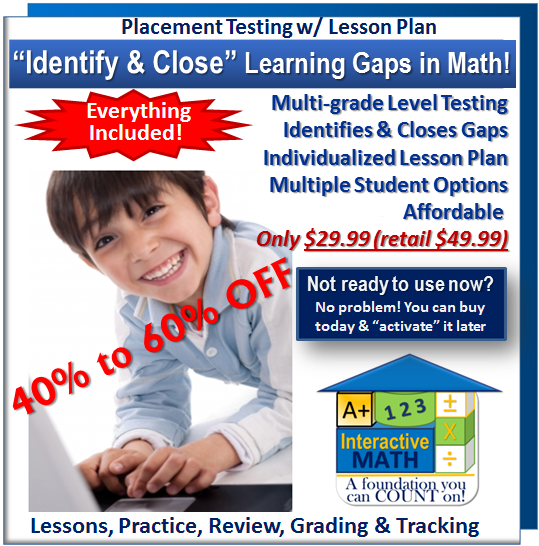 A+ Interactive Math has a wonderful Adaptive Placement Test and Individualized Lesson Plan available that will do just that!
The Adaptive Placement Test and Individualized Lesson Plan are an online program offered by A+ Interactive Math. It is a full math curriculum that is based on each specific child's knowledge of the subject area.
Your child will start out by taking a small quiz to determine what level they are at in different areas of their "grade" level in math. As they do each quiz, those lessons will become available to them. They can "test out" of the areas they know and move on to a more specialized study in the areas they are weakest.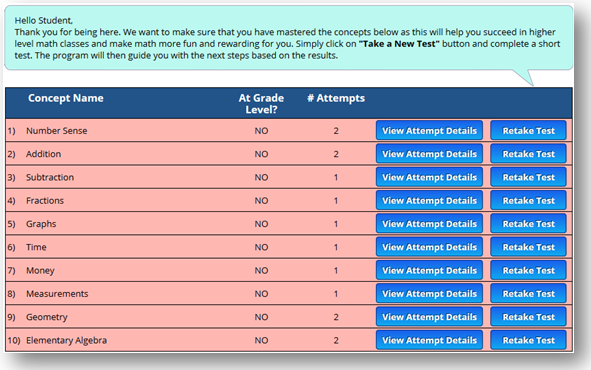 They do not need to take all the tests to start. You, as the parent, decide how many areas to work on at a given time. Once the test has been taken, those lessons will open up, if needed, to be worked on. Your child will then be able to work on the lessons and worksheets until they feel they have learned that area. Once your child is comfortable in that area, they are able to retest. If they pass, they are done with that area.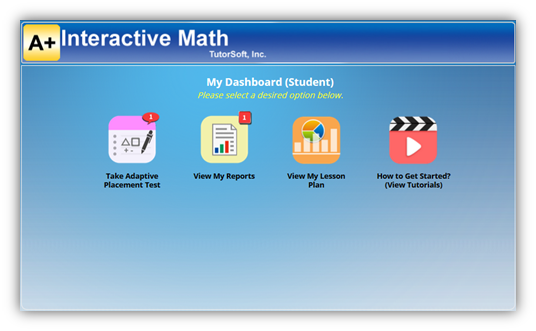 There is no do this on this day type of lesson plan with this program. You are able to decide how much to do each day. With Moe Man, I make him work on 1-2 lessons and then 2-3 worksheets per lesson. This helped to make sure that he understood what the lesson was talking about, and you are able to generate new worksheets if you have trouble on one. This truly helps with making sure the lesson stuck in their minds.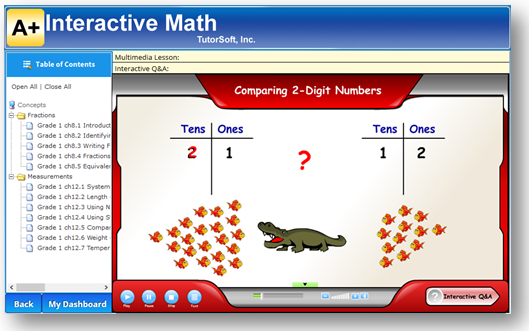 While this is an interactive program, they do not overload it with animations of any kind. Being interactive, this program speaks the lesson to your child while they follow along. They work on problems after listening to the lesson, and are told right away if they have a correct answer or not. While this was awesome for Moe Man being in an older grade, Ray Ray was bored in the first grade lessons. But between my two boys, Moe Man prefers reading and Ray Ray loves video games, so they are different from each other in that way.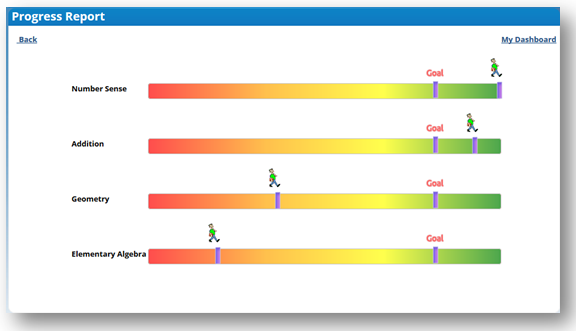 We loved this program for what it offered. Moe Man was able to work on the areas he was lacking in, which was easier than having a box curriculum and trying to guess where he needed extra help. Ray Ray was able to us this and skip the sections he knew well (he is my math boy!). This made it more fun/interesting because he wasn't sitting here doing the same thing over and over again when he already knew it. I have always liked the curriculum from A+ Interactive Math, and now it just got better with the Adaptive Placement Test and Individualized Lesson Plan.
You're in luck if you have been interested in this program! From now until May 18, 2015 there is a sale happening! 40-50% off sale on the Family Math Packages and the Adaptive Placement Testing with Lessons! And don't forget to head over and check out some of their FREE items for homeschool families, like the Free Math Placement Test and Free Family Math Package!
You don't have to take our word for it…check out some of these other reviews.


**Affiliate Links have been used in this post. Nothing costs more for you, but you help keep this site and our homeschool going. Thank you!!**