I love the new year, with all the new goals for every area of our lives. If you can think it, you can make a goal for it! This is both good and bad, I like to look at the good parts of it, and I hope you will join me!
This week, I have been planning out what books I want to read this year. Now I am not talking about those read aloud books that you read to the kids. I am talking about the books that mom reads for mom. Those are the good books!
This year I hope to read 24 mom books. That is right, 24 books that are not for the kids or written for kids. Although one or two may be the young adult, (I do like to know what Moe Man is reading). 24 mom books means that I would want to focus on 1 book every 2 weeks. This should not be hard, but this is me we are talking about. I have put all mommy things on hold and only focused on the kids.
To me, 2 books a month that are not mom books is heaven! I used to read mommy books nonstop, then I had kids. The kids made it hard to find time for mommy. But I have plans to change that this year. Not only will I be going back to something I love, reading, but I will be showing my kids that reading is something that we all should do.
So, what books do I plan to read? Well, I have a very rough draft of what I want to read. This will change I am sure! Why? Because the library is full of wonderful books, I have books waiting on my bookshelf and Amazon is killing me with those free book deals! Yeah, those deals make me load up on books I don't know if I will ever read! But this year I hope to put a small dent in that list!
Here is my list, with links of course!
Right now I am currently in the process of reading these two:
Pines (The Wayward Pines Trilogy, Book 1)
Submerged (Alaskan Courage Book #1)
These two are books that I have been trying to finish. I figure I might as well finish them with this goal/challenge that I have set up for myself.
After these two, my ideas are to read:
The Last Survivors: A Dystopian Society in a Post Apocalyptic World
Witch Is When It All Began (A Witch P.I. Mystery Book 1)
The Veritas Conflict
Deer Season (Ray Elkins Thriller Series)
Dead Wood (A Private Investigator Murder Mystery Series) (John Rockne Mysteries Book 1)
Someone Else's Daughter: Book I (A Miranda's Rights Mystery 1)
A Promise for Ellie (Daughters of Blessing Book #1)
The Thorn (The Rose Trilogy Book #1)
Once Upon a Summer (Seasons of the Heart, Book 1)
The Potluck Club (The Potluck Club, Book 1)
Blueprint Homeschooling: How to Plan a Year of Home Education That Fits the Reality of Your Life
The Good Neighbor
The Good Neighbor
Terms of Use
Bone Dust: A Medical Thriller (The Gina Mazzio RN Medical Thriller Series Book 5)
Finding Hope (Generations of Hope Book 1)
Death of a Dapper Snowman (Book 1 of a Humorous Cozy Murder Mystery Series): Stormy Day Mystery #1
Transfer of Power (A Mitch Rapp Novel Book 1)
The Life and Legacy of Pope John Paul II
Out of the Storm (Beacons of Hope): A Novella
One Thousand Gifts: A Dare to Live Fully Right Where You Are
The 'One Thing' Is ­Three: How the Most Holy Trinity Explains Everything
I am hoping to read all of these books by this time next year. But, like I said…this whole free book thing from Amazon, well, that could change things in this list mighty quick!
What are your book choices for this year? Do you have a top three that you really want to read?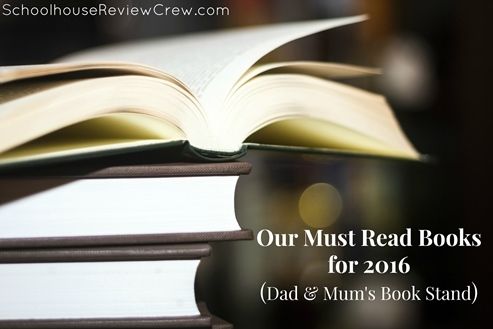 **Affiliate links were used in this post. This does not change anything for you, but by clicking on them you will help out this site. Thank you!!**