Why do you have the name you have? What does it mean? Have you spent time researching your name and finding more about it? We had the chance to check out the Personalized Framed Plaque with Name Meaning and Bible Verse from CrossTimber and we surprised daddy with this wonderful gift!
CrossTimber is a home-based business that was started in 1994 by John Denhart and his sister as a printing company for local farmers and businesses. John has a high standard of honesty, business integrity and customer service. This was seen immediately when I started looking at the items they had available. Even with a large "rush" of orders from the members of the Homeschool Review Crew, John made it a point to treat me as though I was the most important customer in his day.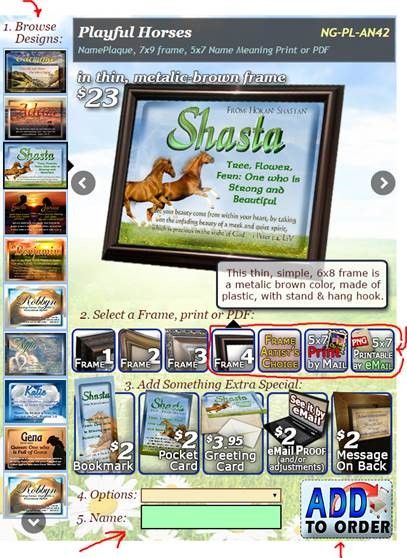 By 2005 CrossTimber had over 100 different background images for their Name Meaning Gifts. And today CrossTimber has over 1240 different name meaning gifts available to purchase. There are pictures that can be printed and put into frames before shipping to you, ready to gift. These come in a 5×7 size and an 8×10. There is also a 10×12 plaque that can hold 1, 2 or 3 names. This is a great gift for newlyweds, or even for an anniversary gift!
These were the two things that I looked when looking on the website. But here is the thing…these are not the only thing that CrossTimber has to offer! They also make Coffee Mugs, Music Boxes, Name Cards and Bookmarks. All of which are just as beautiful as the next. In fact, we got a simple bookmark with our 5×7 Name Meaning Picture. Both were just as beautiful as the other!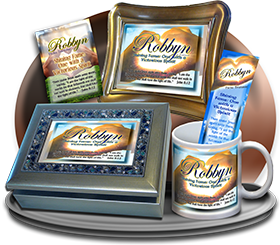 After checking out the website, I decided to sit down with the kids. I asked them if they thought this might be a gift idea for dad to show him that we appreciate all that he has done for us. They all agreed. Now this alone was a win for me. Having 3 kids agree without arguing! This meant they all felt the same way as I did and we now started a secret mission to pick out and plan for this surprise! Have you ever tried to tell your 16, 8 and 5-year-old to not tell dad something? Yeah, not fun!
The next step was looking through all the different background pictures. Which one did we want to pick. This is where the fighting came in. We all thought that we should pick something different. This is when John came in! He sent me name meaning, origins and bible verses for everyone in the house. For a moment, I wanted to change my mind. I wanted to get something different, but we had already made our choice. Now maybe Christmas will have some surprises, but that is a different story.
Finally, we had decided on a single background to go with dad's name meaning. Now came the hard part, the wait. I knew that this was a small company, and I knew that we had bombarded them with orders, but I was still shocked when I received a notification that my order had shipped. Yay! And the expected delivery date was a day that dad would be gone at work, even better!
Now comes the tricky part…I got a notification that we would be getting this gift a day ealry…when dad was home. I talked with the kids, I got dad out of the house and called the Post Office. This was a true Secret Mission that had to be pulled off. We were able to get to a safe point, now to get to the "library" before dad caught on. We made our trip, what homeschool family doesn't go to the library?
We had our chance to grab our package, wrap it up and still surprise dad with this, I can't even tell you how beautiful, gift! After lunch, which seemed to take forever, we pulled out our gift bag and told dad that we had a gift for him. When asked why, we simply said because he is dad and needs a gift every once in a while.
Baby Girl hopped up on daddy's lap and we all gathered around. Slowly and suspiciously, daddy opened his gift. He made sure to tell us he knew something was up, but we just wanted him to open this up! Once he did, he was speechless. Who wouldn't be? I was, and it wasn't even my name! John, his family and everyone at CrossTimber exceeded our expectations and gave us something beautiful to give to someone who meant a lot to us!
This was such a special thing, and we were so happy to have the chance to give this to dad! The meaning is spot on, and the bible verse that was included is something that touches us. This is our dad. This is my husband. CrossTimber just took his name and gave us something that was perfect for our dad and husband. The only thing we noticed was that we could have used one more staple on the back of the frame. That was it! And I think this could have been a simple mistake with the rush of orders they had. We are not worried about this. This is not something that would ever stop us from ordering again.
We gave this simple, yet meaningful gift as a just because gift, but there are other members who have used this for other gift ideas. Check out the other reviews right here!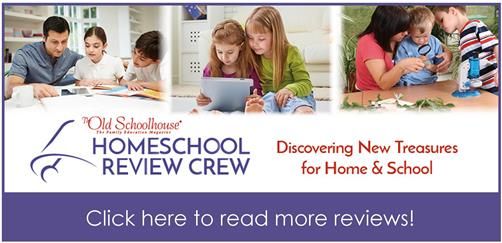 Thank you CrossTimber, John and family! We love what you gave us and will be back for more!
Before I go, check this out! CrossTimber has a giveaway happening right now! I entered, now it is your turn! Head on over and get yourself entered now!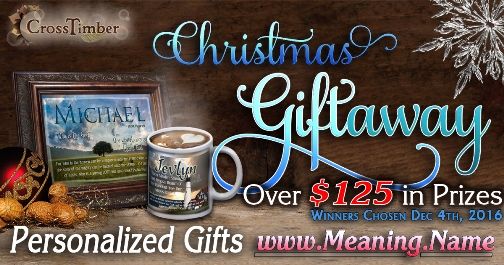 Social Media Links:
Facebook: https://www.facebook.com/meaning.name/
Pinterest: www.pinterest.com/crosstimber