When homeschooling, you find a time when you need to supplement your child's learning. This can happen either when they are struggling, or when they want to expand on what they are currently learning. When you have 3, almost 4 kids who are homeschooling, you look for an option that can cover more than one grade and more than one subject to help keep your expenses down. But where do you find something that fits this? We had the chance to review Educeri ……. Educeri a division of DataWORKS and their Educeri Lesson Subscription Service.
What Is It
Educeri Lesson Subscription Service is a magical site that provides our homeschool with over 1,000 lesson plans for you to access. With all of these lesson plans, you cover all grades Kindergarten up to 12th grade in subjects like Math, Science, Language Arts, History, even Art. PE and Music.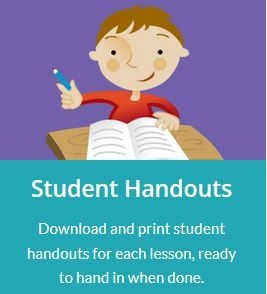 Each one of the lessons is presented in a PowerPoint format. There are student handouts that go with the lessons for your child to fill out while learning, or after you are done presenting the lesson.
How We Used It
I was excited to check out the Lesson Subscription Service. I looked forward to having help with my lesson planning and finding supplements for my children. I spent time looking over everything that was available and checking to see what we could use. I was able to find a lot of the core subjects, especially for the lower grades. This was nice for Ray Ray and Little Miss, but I was hoping for more for Moe Man and his high school subjects, especially the extra electives.
I found at least one lesson for each one of the children, while it was easy for the little two, I spent some time with looking for Moe Man. I added these into the current curriculum that we were using. I had to set time aside to work with each child, as the lessons required me to help out with the teaching instead of allowing them to self-teach.
Once I had all the small details worked out, I was able to actually teach the lessons. For Moe Man, I spent more time searching. There were limited lessons for this age and these subjects. I was able to find a language arts lesson that we needed to brush up on, so we sat down with Determine a Central Idea and Analyze. This lesson had the PowerPoint for me to teach and an additional Student Handout to have him work on.
I went over the idea with Moe Man in the lesson. I made sure that he understood what we were talking about, and we were able to work on the handout as we worked on the lesson. I actually felt like I was sitting at the front of a classroom teaching this to a room full of students. The lesson gave me everything that I needed to feel this confident, even if it was just one student instead of a full classroom.
I did this same thing with Ray Ray and Little Miss. Once again, teaching the lesson and working with them on their handouts so they would be able to practice what they were learning.
What We Thought
While I was hoping for a lot more independent learning with this program, I actually found myself spending more time teaching it. Yes, it was less planning time as I was able to open and go, but I had to be there teaching it. This is tough when it comes to a homeschool mom of more than one child. I loved the lesson plan options for the lower grades as there was so many, but when I needed something for Moe Man, it was hard.
The kids showed improvement when using these lessons. We enjoyed the break from our normal curriculum and loved the way this was set up. It was easy to teach from and easy for the kids to pick up on.
We were not the only family to check out Educeri and their Lesson Subscription Service. Want to hear some other reviews? Check them out right here!