Do you like to watch videos as part of your homeschool? I remember LOVING the videos during school! FishFlix.com has come out with some wonderful videos that you can use as a part of your homeschool lessons!

For our review we were given the chance to watch Metamorphosis and Flight. These two movies went together very well as we learned about butterflies and birds in flight.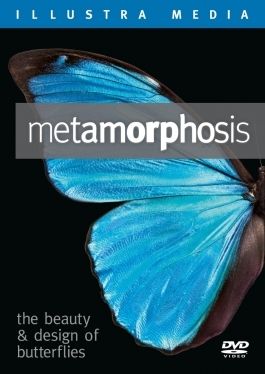 Metamorphosis is a beautiful movie about the design and beauty of butterflies. The film was wonderfully made and the pictures were beautiful. I loved watching the beauty of these wondrous creatures in flight. The film was filmed in the rain forests of Ecuador and Mexico's Trans-Volcanic mountain range.
During this movie, you are taken through the life of a butterfly. We were able to watch this to go along with our life cycle study of the butterfly. Learning about the wonderful transformation of a butterfly is fun, but to add in a beautifully though out movie is a fun experience. This movie had us following the monarch butterfly with their migration, and now the kids are excited to see the butterflies arrive here this summer…hmm, time for a butterfly garden and numerous re-watchings of this video I think!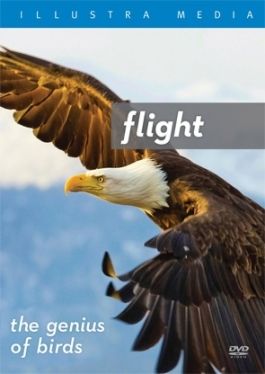 Flight was another wonderful movie, but this time it was about the flight of birds. This was the film that I thought my boys would love, but the child who couldn't stop watching it was Little Miss. We watched this film on a road trip and found that it was great way to learn while we had to drive!
Watching a bird as it grows within the egg and learning about the hummingbird and starlings has a way of capturing anyone's attention, but watching this video was another fun way to learn about birds for our science lessons. We were able to take this video and add on to it with writing for Moe Man, and drawings for Ray Ray. Seeing them pay attention and knowing they were enjoying what they were watching was really fun!
Out of the two videos, we all seemed to enjoy Flight a little more! Watching it while driving might have been the key, but watching birds fly has always amazed me. I love the hummingbird, and I loved learning about the robot model that they are making to try and copy the hummingbird. The other fun thing about the Flight video was the starlings. I had always wondered about how they grouped together and how they were able to fly like they do. This video let me understand how they don't crash, yet fly in such huge groups.
We loved the videos and loved being able to learn in a new way. All the kids love using visuals for learning, and these Christian based videos really helped us in a subject mom has never really liked. They are not a full curriculum in a movie, but they are enough to help you build a unit study out of them and be able to use them as part of a full curriculum.
I would have to say, my favorite part of these movies, was finding out the company, FishFlix, is literally just down the road in the next town over from me!!
FishFlix carries many more movies and I am making my way over to read the other reviews on these other ones. Will you join me? Come back when you are done and let me know which movie(s) you are most interested in watching!!