Wow, are we really in November already? Just the thought of this has had me at a loss of words that last few days. I was not ready to vote, but as the same time I was ready for those silly ads to be over. Boy what a nail-biting election day/into the next morning. I of course decided to stay up as late as I could, the kids, they got an extra hour awake while watching, but they were tired and momma was not happy with the tired attitudes.
What else have we been doing? Well, not too much. Ha! No, we have been busy, but it is nothing to crazy to brag about. We have kept busy with our daily studies with Easy Peasy. Yes, our main curriculum has been using Easy Peasy for our studies. From everyone from Little Miss in Kindergarten Ray Ray in 2nd and Moe Man in 10th grade. We love this all in one set up, but we have of course added things as we wanted to!
This last month we had some fun learning about Pirates and Privateers. The kid loved this and looked forward to Fridays for these fun special learning days! Ray Ray and Little Miss continue to work on their Perfect Reading, Beautiful Handwriting skills. They both love doing this and I love that they love something!
Little Miss is starting in on her Reading skills within Easy Peasy. I love the way they have this set up, and with all her Phonics work that she has been working on in the past has helped her out. She is running around with the Kindle showing everyone who will listen that she can read now! We love seeing her so excited and this is helping her focus more now that she is seeing words and not just letters on the page.
Ray Ray is a busy boy, only he enjoys staying busy with the latest craze. This for him has been a combo of Legos and Pokemon. I finally caved and let him download the PokemonGo app. There are a lot of rules that have come with this app. #1, he is only allowed to play when he is with mom or dad. We want to know what he is doing and where he is going. #2, all his school work must be done, and it must be done correctly. No, not perfect, but not rushed so that it is done. While I do not care for the game, I am happy to see him happy and he gets alone time with daddy while they go around town after supper.
Moe Man has been working hard at his lessons. He started Spanish lessons using Monarch Spanish I and loves it! I am getting my refresher when he asks me for some help. He has been having fun with some great experiments in his Biology course. I love this one from Easy Peasy High School. Everything is right there for us and the experiments are simple enough that we can use household items for the most of them. This makes his learning fun and hands on while being easy on mom!
Baby Girl, well, she is just keeping herself busy copying the big kids. She loves to color, but the trick to this, she loves to color on words! I have spent countless hours cleaning the books she sneaks to color in. I am finding the cheap activity books for her versus coloring books and all my scrap paper that has writing on it goes to her. She just loves the letters and I hope this is a good sign. Another thing she loves to do is play an Elmo app on the iPad. This app has her sorting objects like a pro. She sees the iPad and knows how to use it to get to her app without help!
Our week has been busy. But every week is busy. We are finishing this week up with a quick trip to Costco with grandma. We need to stock up on some household items and this is the place that helps us out! What is your favorite thing to grab from Costco? How has your week been? Let me know in the comments below!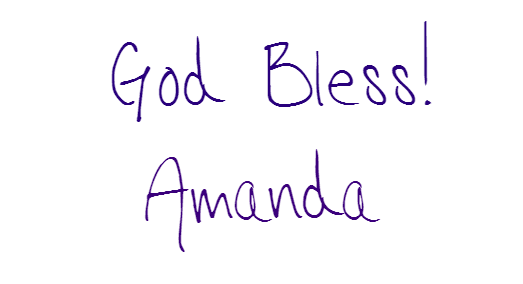 I am linking up over at Homeschool Coffee Break with the Homeschool Highlights Link Up! Check out these other great posts from the week!!