Are you a Pirate, or are you a Privateer? Now is the time to decide! And you can have some fun learning while you are at it! Homeschool Legacy has a super fun Once-a-Week Micro Study called Pirates or Privateers: You Decide that we had the chance to check out!
The Homeschool Legacy Once-a-Week Micro Studies are a great way to add some extra fun into the learning each week for four weeks, or to take a break from the normal and do a quick 4-day weekly study. Everything you need is right here even the extras, or where to find them.
The first thing I found when I downloaded our Unit Study was a great introduction from Founder Sharon Gibson. In this short, one page introduction/welcome, I found all that I would need to be prepared for the upcoming four weeks. Sharon first told me about the family read aloud that she suggested for this study, Treasure Island. This is a great book to read during a study like this, and I loved having the idea there for me so I didn't have to plan for it.
Next, Sharon gives us the section to look at in your local library to find extra books to read during this study. This is great. I love having extra books on hand. The kids usually grab a book or two during our "quiet time" each day, and knowing that they have the options to read something that we are learning about is great! I may have stalked the library website and requested more than we needed for books, but that is an ok thing in this unit study.
Sharon also gave us some ideas for family movie night that went along with this study. Yes, a fun, popcorn filled movie night with movies that are on the same topic as what we are learning about. No, not the boring movies you slept through at school when you were younger, but actual fun action packed movies that were well loved in our house!
Once I got into the actual study, I was happy with how easy it was to understand. I could simply save it in my Dropbox and open it on the iPad for my teacher portion. As much as I love a physical, hands on copy, I loved being able to click the links as we needed them and see the fun that Sharon had for us.
Each week we studied different time of the pirates or privateers. And each week we covered different subjects. Subjects like History, Language Arts, Music and Geography. Sharon had it all set up that I could just pull this open, easily see what was needed for the lesson grab those simple items. This is wonderful for a busy mom of multiple kids!
We loved learning the fun of the Pirates and Privateers. We took our time and did this every Friday for four weeks. This was a great way to have school on the busiest day of the week for us. We were able to still spend about 30 minutes, more if you and your kids get really interested in the topic of the day. This did happen, and I found my kids reading the library books often during the week. This allowed us to have a base. We loved the movie night idea and took the ideas to make that happen. We were able to see what we were learning about on the TV and the kids loved that.
We had a lot of fun with this unit study. This was one of the first that we tried a full unit study like this. We enjoyed it. We found a fun new way to add some variety into our week and keep our homeschool fun!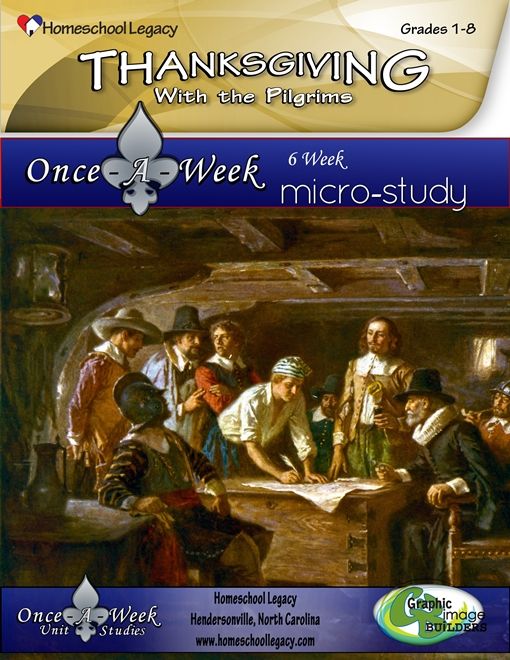 Homeschool Legacy has many other unit studies available and the other families of the crew had a chance to look at different ones. I know that two of those studies are perfect for this time of the year. One of those is the Thanksgiving with the Pilgrims Micro Study, and yes, you can still finish this by Thanksgiving! The second is Christmas Comes to America. This is a regular Unit Study and would be great to start at any point to be ready for Christmas! Head on over with me and see what everyone thought of their studies!