Welcome! Today is the first week of our Blogging Through the Alphabet that I am co-hosting with Annette at A Net In Time. I am so excited to be starting this fun adventure with you, and I can't wait to see what everyone has to share with us!
A Is For…Attention

This first week I want to spend some time talking about attention. Attention in our homeschool can come and go, but keeping it on the task at hand can be hard to do, epically when you have all of your fun toys right in front of you!
How does a homeschool mom keep the attention of four kids? Well, this has to be done different for each kid! This much I know for sure. I am going to share my ideas for each of my kids. You will see that each child has a different way of keeping their attention on school. The same is true for your kids.
Brain Breaks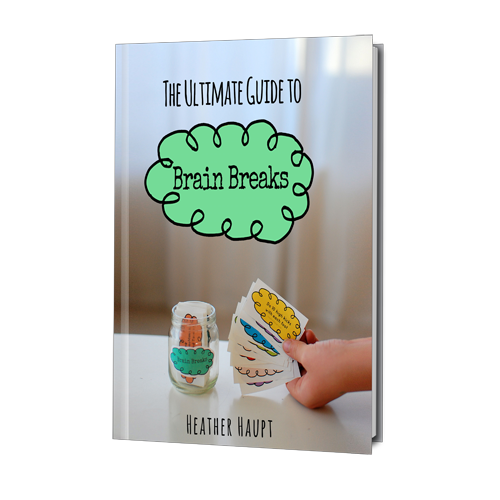 Have your heard of this fun little thing called a brain break? I remember hearing a podcast with Heather Haupet and hearing her talk about The Ultimate Guide to Brain Breaks. I immediately checked out the book and knew that I needed to have this in my collection! Ray Ray and Little Miss love to move. They need to move, crave movement. Giving them regular brain breaks in our daily school has helped to keep their attention on the matter on hand when I am trying to teach them something.
Goals

Another way we keep the attention focused on the task at hand when it comes to homeschooling is to set up goals. If the kids know what they are working for they work harder to reach those goals. Instead of just doing the same thing every day, they see the end of the race, they see what they are working for and I love to see the excitement when they get close to that goal. I have a reward bucket for when they reach a goal. This bucket (filled with Dollar Tree goodies) is set up where they can see it. They make plans of what they want to earn and they work to get what they want.
Days Off

We have been playing with our schedule just a little this year. Normally we would do 3 weeks, 5 days a week and take 1 full week off from school. Now that the new year is upon us, we are working on 4 days a week with 3 day weekends. You know what? This is working better for us. We still have some larger breaks planned, but taking that one day out of the running helps the kids stay focused better during the 4 days that I have lessons planned for.
Short Lessons

I love the idea of shorter lessons and breaks throughout the day. While Moe Man will sit and do his lessons non-stop, I still make him get up and walk away before we start math. Ray Ray is my child who is full of energy. He needs to always move something. This means that for me to keep his attention, I will do one lesson at a time and have him run and do other things between lessons. Yes, this takes us most of the day instead of just a few hours, but in the end we are not in an all-out fight to complete our lessons.
Listen to Your Child

You know your child the best. You can see when they are losing their attention. You know when to take a break. This is the best part, I think, of homeschooling. You can listen to your child's needs and make their learning your number one priority. Listening to your child's need will help with their attention in the long run, and you have the ability to do that in your homeschool.
Now It's Your Turn

I can't wait to see what everyone is writing about during this Blogging Through The Alphabet journey! Do you have a Letter A post that you would like to share with us? We would love to read it! Just a few simple rules (you can see all of them right here):
Please make sure your post is family friendly. It does not have to be about homeschool, but it does need to be family friendly.

When you add a link to the linky, you are giving us permission to share your post and a photo with our readers in future posts.

Please grab a button and add it to your post.

Please check out the other posts and share if you find something you love!

Have fun!!