Kids today love the joy of using the new ways of communicating with others just like mom and dad. But what options do you have when they are younger? Do you fake a birthday and risk them seeing unneeded ads and emails by getting them an email address before they are 13? You want them to know how to use the technology, but you worry about the technology and their age. So what do you do? KidsEmail.org let us check out their Annual Subscription for this review and we learned a lot!
KidsEmail.org is an email site for kids who are under the age of 13, and there is an option for the older kids if you want them to have the protection that is offered by KidsEmail.org. When I talk of protection, I mean the safety features that are available with an account. KidsEmail.org offers you features such as the ability to remove links and images, being able to control the types of attachments, being able to block offensive words within the emails, and spam filtering. These are some of the wonderful ways KidsEmail.org works for you and your kids.
These features are able to be customized for each child account that you have set up. This means that their email account is theirs and not their sisters! You also have other safety features like being able to get a copy of incoming or outgoing emails to your account first, managing the contact list, only allowing emails from those who are approved by you. With features like this, you can feel confident that you are giving them protected freedom!
We set up accounts for Ray Ray and Little Miss. After getting email addresses that they liked, I went and set up each account. I allowed each child to pick their theme and set up their contacts. Within the crew, we shared emails from other kids within the same age range and interests. This allowed a new style of the old pen pal to come to be. Each child now has someone to write to that is not family. This gets them excited to write, which a huge thing for Ray Ray!
I set up the safety features of each account, making sure I was happy with them before allowing the kids the chance to access it. I did not want them to be able to see offensive words, and I wanted to be the only one able to edit the contact list. I wanted to have a copy of each letter sent to me so that I could see who was sending what. I made sure they would not be able to receive or send messages between the night time hours of the night. Once I was happy, they went to town!
Each child loves the look and feel of their email. They are able to easily check their emails and each account is unique to them. Little Miss is easier to use being a young child account. She can navigate it herself and loves to send pictures to her new friends. She is not writing much yet, so I have helped with that. I usually sit down with her to read her the email as well. She does have the option to have the email read to her with her account, but we haven't used that yet.
Ray Ray, he is happy to have the opportunity to have anything that big brother has. When I told him he could get an email address he was thrilled. When I told him he was going to "meet" some new homeschool kids through email, he was even happier. This has been a way to get him writing more. I have helped when his thoughts and excitement were moving much faster than his fingers could get the words out. He is set up with an older style account. He loves that his does not look like a baby's email and feels like he has more independence!
We love our accounts, we love the freedom the kids have, yet mom knows that they are safe and I can easily check in on them. They are happy with the friends they have made and I love seeing them use technology. We don't have close family living too far away, but if you had grandparents or aunts and uncles father away, this would be a great way for the kids to keep in contact on their own!
We were just one family using this program from KidsEmail.org, head on over here and check out these other reviews!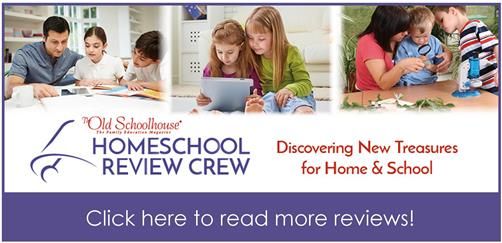 While you are at it, would stop by and show some social media love as well?
Facebook: https://www.facebook.com/KidsEmail.org
Twitter: https://twitter.com/KidsEmail
Pinterest: https://www.pinterest.com/kidsemail1/
Google+: https://plus.google.com/+KidsemailOrg
Instagram: https://www.instagram.com/kidsemail/