Welcome back to the 5 Days of Homeschool Encouragement. Today I am running late with my post! We have had a busy week, but that is what life is all about sometimes. Today is Friday Favorites and I get to share with you some of our favorite things for homeschooling!
My very first favorite thing when it comes to homeschooling is our local library! We use this resource for free and are able to access many books, not only from our library but also through inter-library loans. This means that I can usually find whatever I want to find when it comes to a book.
The second item that I really love is the internet. Between the work that I do, and being able to let the kids play on World Book (with our SchoolhouseTeachers membership), having the internet is a must in our house.
When it comes to our actual curriculum, there are two things I have fallen in love with! There are lots of different curriculum that we have tried. While we liked a lot of them, there were only two that are items that we need to keep using.
The first one that we love and won't go without, in fact, it is one that we have had since the beginning of our homeschool journey. This is our membership to SchoolhouseTeachers. This one membership covers everyone in your house from the preschool ages and all the way up to mom and dad. There are over 400 different courses available. I love opening this up when we don't know what to do and finding the course that we really need or want to do.
The second thing we need for our curriculum is MasterBooks. This company is one that we recently learned about, and have since fallen in love with. Their Math Lessons for a Living Education is a blessing for Ray Ray. We have tried many different types of curriculum all of which end up in frustration and tears. However, when we found this one, it is now the first subject he wants to do each day! Once that worked, I poked around with other subjects and have fallen in love with them just as much! I hope to have the little kids on a 90% curriculum of just Masterbooks within this year.
What are some of your favorite items for homeschool that you need to have each year?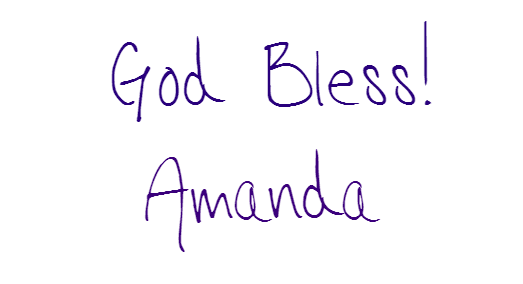 Angie @ Run Ran Family Adventures & Learning
Annette @ A Net in Time
Ashley @ Gift of Chaos
Betty @ Let's Get Real
Brenda @ Counting Pinecones
Carol @ Home Sweet Life
Chareen @ Every Bed of Roses
Christine @ Christine Howard
Christy @ The Simple Homemaker
Dawn @ Schoolin' Swag
Debra @ Footprints in the Butter
Diana @ Homeschool Review
Felicia @ Homeschool 4 Life
Jacquelin @ A Stable Beginning
Jeniffer @ Thou Shall Not Whine
Jennifer @ A Glimpse of Our Life
Jennifer @ Dear Homeschooler
Joelle @ Homeschooling for His Glory
Karen @ Tots and Me…Growing Up Together
Kelly @ Hope in the Chaos
Kellyann @ Walking Home …
Kimberley @ Vintage Blue Suitcase
Kristen @ A Mom's Quest to Teach
Kym @ Homeschool Coffee Break
Laura @ Four Little Penguins
Linda @ Apron Strings & other things
Lisa @ Farm Fresh Adventures
Lori @ At Home: where life happens
Margaret @ Creative Madness Mama
Marla @ Jump Into Genius
Meredith @ Powerline Productions: Being World Changers/Raising World Changers
Michele @ Family, Faith and Fridays
Missica @ Through The Open Window
Monique @ Mountain of Grace Homeschooling
Nicole @ Bless Their Hearts Mom
Patti @ Truth and Grace Homeschool Academy
Rebekah @ There Will Be a $5 Charge For Whining
Rodna @ Training Children up for Christ
Stacy @ A Homemakers Heart
Tess @ Circling Through This Life
Wendy @ Life at Rossmont
Yvie @ Gypsy Road