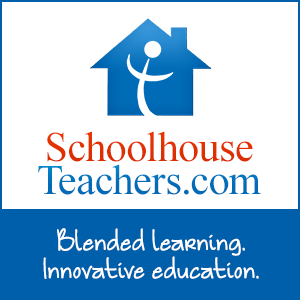 Are you looking for a new and innovative education for your family? Something that works for the whole family, toddler on up to high school and mom and dad too? Schoolhouseteachers.com is the thing you are look for than! But what about the different fees for each member you ask? Nope! Schoolhouseteachers.com is a one family, one fee website! Their Schoolhouseteachers.com Yearly Membership Option is a fee of $139 annually and covers everything on the website! And for the month of December, you can get a Buy One, Get One Membership to Schoolhouseteachers.com. Another option for a membership includes a Schoolhouseteachers.com Yearly Membership Option PLUS a yearly membership to their sister site Econobusters.com for an annual fee of $175. Finally, for those on a tighter budget, there is a monthly membership fee of $12.95 a month with the first month being only $3!
What kind of learning do you use at your homeschool? There is something for everyone here! All the subjects are separated at the top of the page by age range. You have PreK/Elementary, Middle/High School, Family, Dailies and the really fun Extras! I say really fun Extras because I love them!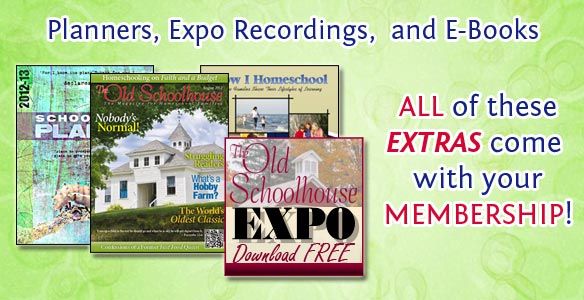 Included in the Extras are the Schoolhouse Planners! I love planners, so this was a small treasure for me! Not only do you have the mommy planner, you have the kids planners too. And not just one planner for all the kids, they have Primary, Intermediate and High School Planners. And mommy isn't stuck with just any old planner. It is a customizable planner and you get to pick and choose out of the 800 possible pages! They also have a Specialized Learners Planner with a Homeschool IEP, I love this one! And you Unit Study families, they have a planner for that!
But enough about that, on to the unique learning options that are offered at Schoolhouseteachers.com. Each of the different courses they offer are taught by expert teachers and if you think you missed something, you will most likely find it in the teacher archives. All the courses are online, and you can print the lessons or just look at them online and write your answers in a notebook (we have done both). Some courses will take you to a different site, but everything you need for the lessons are included in your membership.
We looked over all the different courses and decided on trying out a few that sounded really fun for us as a family. Our first choice was the Everyday Astronomy. Moe Man had made a request to learn about outer-space for Science. What better fit? We have started out with learning about the sun. Each week has a module that includes all the different "worksheets" you will work on for the week. Included in these are copywork that is Christian based. Ray Ray loved that his copywork was traceable, while Moe Man was focusing really hard to copy it exactly like he saw it.
Moe Man has always had a problem with math. He doesn't like it…it moves to fast and just doesn't click. He has a hard time staying at grade level with his math and give him a word problem and you might as well expect him to build a space shuttle! We took a look at the Pre-Algebra course and he wanted to give it a try. I took a deep breath and turned it on for him. Well…after five days of word problems, he is LEARNING how to find the clues in the words! This gives us both hope and he loves when I get to put the 100% on his paper!
Now with all this fun for the "big" kids, we can't forget about the little ones in the family! Both Ray Ray and Little Miss are have a fun time following along with learning the alphabet. We are finishing up learning about the letter M and Music! They don't get to spend as much time on the computer as Moe Man, but I love the point, click, teach option that is there for their simple lessons. Little Miss is learning with the Sensory Learning for Toddlers course, and Ray Ray is having fun following along when he isn't busy with his stuff. Hey, learning about the alphabet is pretty important no matter the age right?
Now for my overall opinion. I love this website! I love the extras. I love the parent-led education and the fact that it is affordable. I love everything I have seen so far! And I can't wait to check out the rest as we need it!
Since there is something for everyone and I don't have every age in my house 🙂 you can read other reviews by other crew members and what they think about the website.

If you want to follow Schoolhouseteachers.com, jump right in and find them here:
Facebook: https://www.facebook.com/theoldschoolhouse
Twitter: https://twitter.com/TOSMag
Google+: https://plus.google.com/u/0/118111005169451277551/posts
Pinterest: http://www.pinterest.com/tosmag/

Did you get as excited as I was? Is this something you have been thinking about? Why wait? Head on over and sign up!!