Ray Ray and Little Miss love to watch me when I am busy typing away on the computer. They always say "One day I want to type like you, mommy." Well, thanks to Talking Fingers Inc. and the Read, Write & Type program, they are learning how to do just that along with even more!
Talking Fingers Inc. is a digital program that you are able to log onto from your computer with your internet connection. You won't have to worry about losing a disk or forgetting it in one computer when you need it in a different computer.
With Read, Write & Type, your child will learn all three of those! This program is recommended for grades K-2. Bot Ray Ray and Little Miss were able to use this same program at different speeds.
With using this program your child will work on their phonics and spelling along with their keyboarding. This in turn will help them with their reading skills. All of this in a typing program that is considered fun with the kids!
Each day, the kids would spend some time, usually 15-20 minutes, working on trying to defeat Virus the Villain and get the characters back to their spots on the keyboard. They are working on learning the placement of their hands on the keyboard and the sound of each letter. This is critical for them to learn to read.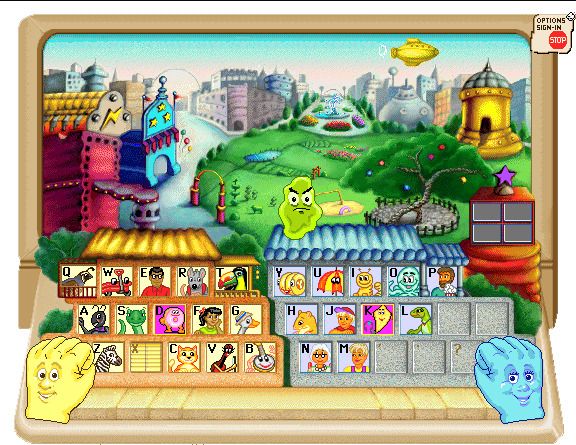 Little Miss loved spending time working on learning the sounds and loved to spell the simple words in order to get past Virus. Being able to spell words made her feel on top of the world. Even though she has not mastered the "typing" aspect of Read, Write & Type, she is learning the reading and writing very well!
Ray Ray is also working on defeating Virus and save all the letters from his evil rule. He has been able to progress faster through this program and has been working on more of the typing than Little Miss. It has been fun to watch him use the same program I remembering using and seeing the excitement that I remember having.
Every time your child wins 4 letters back from Virus, they earn a certificate. This is a big deal in our house. These certificates "MUST" be printed immediately and hung up in a safe location. They are seen every day and the kids are able to know that they have made it this far in the program.
We have had so much fun with using Read, Write & Type. The kids have had fun, but please don't tell them that they are learning while they play this cool game. I don't want them to find out how they can learn AND have fun at the same time!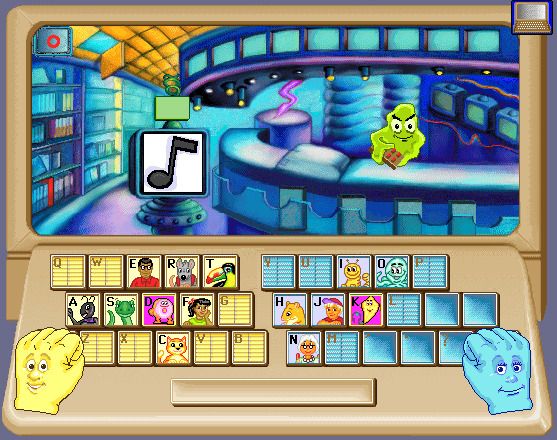 I love that they think this is a game, that there is nothing to learn here. I love watching Little Miss sound out words "Ray Ray, what comes next!?" They get along, helping each other and pushing each other. I love knowing that even though I don't like the reliance on devices, that my kids are learning how to type so they can succeed in the future with these devices.
Talking Fingers Inc. and Read, Write & Type is a success in our house, but don't take our word for it. Check out the reviews from these other families!