Multiplication. Need I say more? Not when you have a student who dreads math class more than he dreads helping clean the cat box. So, how do you help your kids learn the tricks to multiplication? You check out The Trigger Memory Co. and their Times Tales and watch your child learn!!
What in the world is Times Tales? Well, this is an online program that I have had the chance to use with Moe Man and Ray Ray. There is a large age difference between these two, but I have two completely different learners in these two children. One loves math and catches on right away, the other loathes math and will fight every time I try to mention it. Put these two together in front of this program and I have watched both learn their upper multiplication tables!
Times Tales is a digital download program that includes videos and worksheets. There is no real schedule to this program, use as your child can use it. We did half the program in one afternoon, and went back and did it again later that week. We didn't have to, but mommy forgot to pull the worksheets out the first time!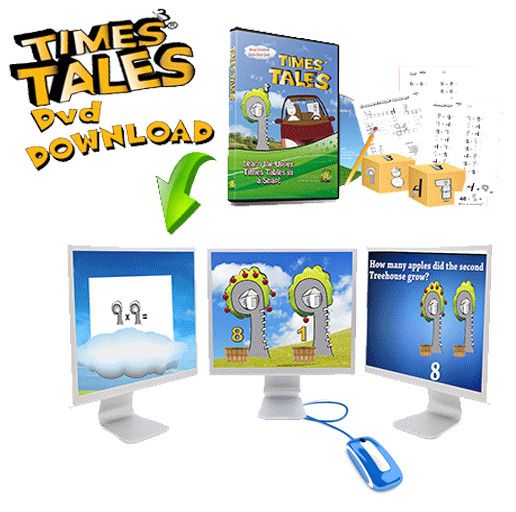 Times Tales has taken the simple multiplication facts and made them into fun stories. These fun stories help the kids remember the facts as they relate the numbers to characters in the story. This is so much more fun than remembering numbers!
Once your child has worked on memorizing these simple stories, they change the characters back to numbers on the worksheet, only now they know the answers and proceed to fill out the worksheet with confidence!
Like I had said, we watched a whole video in one afternoon. The boys were having fun competing with each other on the quizzing sections. I loved being able to watch them compete, knowing they were at different levels, yet able to do this together.
Moe Man has tried many, many times to work on memorizing his multiplication facts. But, he has issues with numbers in his brain. They just don't want to work for him. We would use flashcards non-stop for days, but that would just end with him mad and in tears.
Ray Ray is my math whiz. He gets frustrated with his lessons because he just wants to do them and not learn how to do them. Even though he is in 1st grade, he wants to do more and harder math that requires more thinking.
With these two combinations of kids, I was wondering if Times Tales would work for the both of them. One day, not even the full day, was all it took to help me realize this was the perfect thing for the both of them!
Watching the cute, little videos introduced the stories and characters to the boys, while the worksheets and games helped embed these facts into their mind. Moe Man surprised himself when he started answering the problems correctly without help. This, this was the best thing for this momma to see and hear!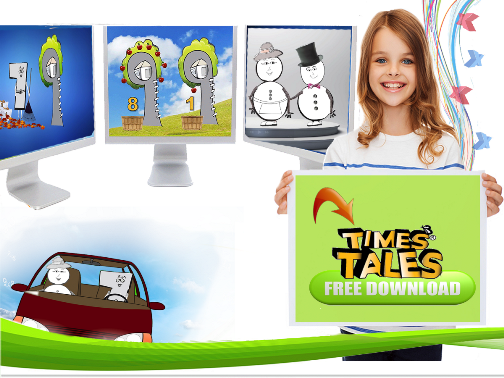 The best thing, if you have any questions for yourself, The Trigger Memory Co. has an offer of downloading a free sample of their product for you. Take the 15 minutes and watch your kids memorize the 9s times table!
There were other families in the Crew who took the time to enjoy the Times Tales as well. Will you head over with me and see what they thought of it?