Reading, it is the most important part of a child's education, at least in my personal opinion. I love making sure that my children have a good base in their reading skills, but sometimes I need some help. I was happy when we got to try the Ultimate Phonics Reading Program from Spencer Learning.
The Ultimate Phonics Reading Program is a program that you download on your computer and use. There are over 200 lessons available on this download and will work with many ages, we used it for Little Miss (K) and Ray Ray (2nd).
Each lessons contains different sections. You will start with the Idea/Pattern. This is simply an introduction to the lesson, what you will be focusing on and learning. The next step is the Word List. This list will show you and your child the words that they will be working on learning to read during the lesson. Following this is the words themselves. Your child will be working on reading the words, one phonic/phonic set at a time. There is no time, so they can repeat this as much as they need to until they get it on their own. Finally, they see the words in sentences. The word is in sentences that include other words that have been learned already.
While my main focus with this program was to work with Ray Ray on his phonics, we also had Little Miss using this about once or twice a week. Ray Ray was busy using this about four days a week as a part of his current reading program. It took a few tries to find the right lesson to start on, but once we got there, we kept going. Every day, Ray Ray would sit down and work on the lesson for the day. I would make sure that he spent time on the phonics that he may not have understood, and watched him excel.
Reading is not something that Ray Ray loves to do…for school. So, I would make sure to sit with him during these lessons. I would make sure that he was actually trying to sound out the phonics before skipping ahead. I would only allow him to hear the words or phonics if he was having a hard time. After the first few lessons I noticed that I had to remind him less often to work on his reading and noticed that he would be working on that on his own. I was happy to see this, especially from him!
Little Miss loves anything school, so since we were able to switch easily between the two kids, I let her "play" on here. While I didn't force her to do as much as Ray Ray, I wanted to let her get some solid foundations set up when it came to reading. She didn't need me to sit by her, and had fun copying the spoken words. This made it fun for me to listen to while I was busy making lunch, or supper.
The Ultimate Phonics Reading Program is not like most computer based programs you see on the market today. This is the bare minimum when it comes to extras. Their focus is on reading and not on the colors, sounds or graphics. They want to teach your kids how to read and not distract them with all the fun stuff. This worked great for Ray Ray, who is easily distracted by the simple colors or graphics on the screen. This made him focus on his reading and not on the "game".
This program has been just what I was looking for with Ray Ray. He is the child who taught himself how to read, yet there were some things that he didn't pick up on. While he loves to read his books, when it comes to school, he does not like to read at all. I had tried everything that I could think of. When I started him on Ultimate Phonics, I was just hoping to get him into reading a little better, I never thought that I would see him excel as he has.
Ray Ray loves graphics, in fact, he is the child who I limit the games with the most because of his love of graphics. Even school games. When I saw that Ultimate Phonics had the sounds of the phonics and words, but absolutely no extra graphics, I was pleased. This was not the same with Ray Ray, as he wanted to play "games" for school. After seeing what he was capable of, I didn't care about his arguments for a game, I was happy to see him reading bigger words and reading them correctly.
If you want to give your kids a solid foundation in their reading skills, if you want to let them learn without the extras, if you want to help a struggling reader advance, I suggest that you head over and check out the free sample of this program. You don't have to take my word for it if you don't want to. Try it for yourself and see what I am talking about. If you still have doubts after that, check out the reviews of these other families that took the time to use this program in their homeschool by clicking below!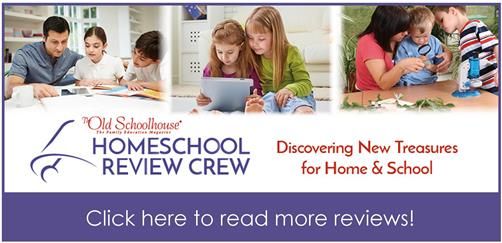 While you are online, stop on over and show Spencer Learning some social media love by following them here:
Facebook: http://facebook.com/spencerlearning
Twitter: http://twitter.com/spencerlearning @spencerlearning