This is going to be my last What's Hoppin' at Hopkins Homeschool post for January! Can you believe that? I am still having an issue with that, but only because it was a year ago this week that our lives were turned upside down and our faith was tested!
If you are new to Hopkins Homeschool, you may have missed that last year Daddy went in for a check-up of his sarcoidosis and was admitted into the University of Minnesota for a blockage in his spine. This left us in fear of what was happening and what was to come. Only, we had faith, and that is all that mattered at the time!
This last year has been a long road. We are still dealing with issues of the blockage, and complications from the surgery…I mean when they cut three vertebrae open on the backbone and cut into the spine to drain fluid, there is bound to be issues. Little did we know that this would last this long as well as other issues that have come up along the way.
Little did we know that his sarcoidosis and his lung issues would flare up. That we would have to worry about him getting sick. That pneumonia would be a fear of a lifetime, and that he would get sick. That he would be one cough away from that deadly pneumonia. But at the same time, we have found those friends and family who are here for us. We have made new friends who could never be replaced, and we have found out who will always be right by our side no matter what. Those who would never leave us alone in our darkest of moments.
With this anniversary coming up, my mind has been all over the place. I can't seem to focus. I stay up way too late at night working on things and sleep way too late in the morning. I know that I need to change this, and I will, but I find comfort in spending time writing, so that is what I have been doing.
However, with the screwed up schedule comes a screwed up schooling schedule. I haven't been ready to do school work with the kids right away like normal. I want more coffee and not lessons. We have also had some really great warm winter days. Days that allow us to get outside and do something instead of being stuck in the house. So how in the world do we make this homeschool thing work during times like this? Well, we homeschool after supper.
Moe Man has his schedule all set up on Homeschool Planet. He is able to log in and do his lessons on his own with little help from me. This means that even if he gets up before me, very rarely does this happen, but if he does, he is able to get his lessons started whenever he wants. Ray Ray and Little Miss, however, need me to help them. We do little things throughout the day, but as soon as supper dishes are cleaned up, we sit down and make sure to finish up our lessons before bed.
This is not the homeschool I had imagined, but you know what? This is the homeschool that is working for us. We stay up a little later than most other kids, but we are also able to sleep in when the nights get late. We have fun when we want and learn when it fits our schedule, not someone else's. This is a benefit to our choice of homeschooling. I love that we can do this, and I love that my kids can learn, but still have fun at the same time!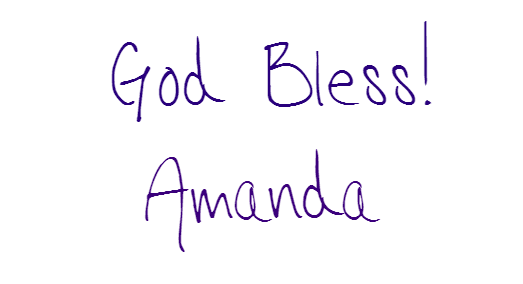 You can find me linked up at these sites: