It is warming up here in Minnesota, which means we want to spend more time outside. But, we also homeschool year-round, so how do we do this? It is effortless to make a few changes to our homeschool to allow us to be outside while still getting school done.
*I have used affiliate links in this post. Read here for more information.
Lessen the Work
The first thing I like to do when it comes to schooling in the warmer weather is to lessen the amount of work we do each day. We don't need to complete all the boxes each day since we do our school all year-round. 
Monday's our focus is Geography/History. We may add in more if we have a rainy or icky day, but this is all we do on Mondays.
Tuesday, Wednesday, and Thursday, we work on Language Arts and Math. These are the main topics that I want to put a lot of focus on. I know my kids will self-learn anything else that they find interesting, but these subjects are needed for all that other learning.
Friday is our "fun day." This is the day I will focus on Nature Walks or a fun nature unit study. While we love doing unit studies together, with the warmer months, we put those aside and just work on the basics.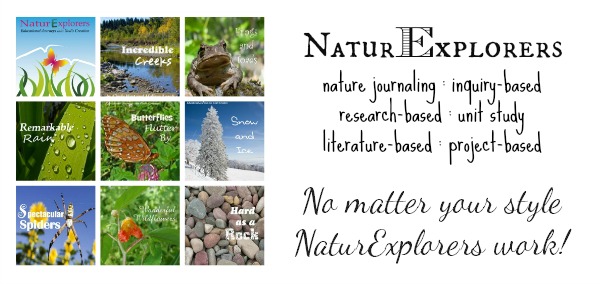 Take the School Outside
This might sound silly, but take your school outside with you! The fresh air will help the kids, and sometimes we even learn more by being outside. We have had some great memories while taking our school out of the house.
What about basing your lessons on things outdoors? We plan our gardens, learn about what grows best to what, and get the seeds started. This will lead to more learning and planning that you won't find in a textbook.
There are so many fun ways to learn while outside, no matter the age! Getting out for nature walks is a great way to do science. We love the different ideas for nature walks from Our JourneyWestward.
Summer Reading Program
Another fun part of our summer homeschool schedule is the summer reading program from our local library. We like to walk up to the library when the weather allows, so we can do a nature walk on our way to get books. We get our exercise, but we also get fresh air, learn, and get books.
The summer reading programs are a lot of fun for both the kids and mom. It really makes reading more fun when you get rewarded for it! I know my local library includes the fun stuff for the parents also.
For those of you who homeschool year-round, does your schedule change during the warmer months?