I love sharing what we are doing in our homeschool. Sometimes I need a reason to share, and I have found a great one! Once a week I want to start sharing our highlights of the week with you. And Kym over at Homeschool Coffee Break decided to start a weekly link up called Homeschool Highlights. I am super excited to join in. I am a week off, I missed the first week, but I hope to have a post every Friday or Saturday to fill you in on the week!
This last week we had a pretty "normal" week. We worked on making sure we were caught up to where we wanted to be on the penciled in schedule. Yes, we still make our schedule in pencil. I know when we should be done, so some weeks we like to play catch up and do two days in one. This works for us and makes it fun to homeschool knowing we can go at our own pace.
Moe Man is busy using Easy Peasy High School for 90% of his lessons. This makes it easy for him to be in charge of his lessons and lets him work more independently. However, he is still a teenage boy, so every once in a while, we like to do a sit down and check on how he is doing. This week we spent time with adding all the grades to our grade book over at MyHomeschoolGrades. We love this site and after trying numerous different ones, we keep coming back to this one. Other than keeping on track, Moe Man has been starting his Drivers Ed lessons. We found that we could do most of the process here at home, count it as an elective and work at the pace that is best for him. I like this and so does he. Not to mention Dad who is a former Professional Driver. I am not ready for my first baby to be driving, but here we go!
Ray Ray is currently using Easy Peasy Homeschool for all of his lessons. I have started to add in some extra for science since he is showing an interest in weather and weather disasters. I love the use of Easy Peasy since he can hop on and get his lessons done on his own. I monitor everything and make sure to sit down at the end of his lessons to question him on what he is learning, but I love letting him be in control. This is HUGE for him and it is the best way for me to make sure that he gets his school done.
Little Miss is loving that she is officially in school this year. She loves that she gets to have one on one school time with mom, yet she does not like being made to do what she doesn't like to do. That includes copywork. This girl wants to write and not what I want her to write. It has to be what she wants. This is a struggle, but if you follow me on Instagram or Facebook, you have seen that we found something she likes. Songs. Mom turns off cartoons during the day and turns on our Amazon Music on the TV. This means that the title of each song is list on the screen. Well, it also gives her the chance to write down the songs she likes. This works for some copywork when we are simply working on writing letters right now. She did awesome!
Baby Girl is trying to join in as much as she can when it comes to our school day. I find it funny. First I watched Little Miss trying to keep up and I saw the advantage she had. Now with an extra child schooling, I see Baby Girl working hard to keep up and see the even greater advantage that she has. She grabs paper out of our scrap drawer and "writes" on it all the time. If I can't find her, she is usually hiding and "writing" somewhere in the house. I have plans to get her started on some Tot School in the next week or two, so keep an eye open for that!
Like I said, this week was a "normal" week of school. I hope to have a few extras next week as we finish up October and head in to November. What did you do in your homeschool this past week? Do you have something fun planned for the upcoming week?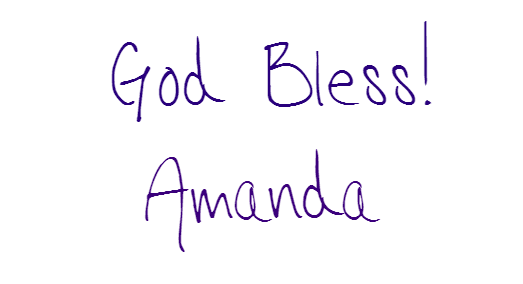 I have linked up over at Homeschool Coffee Break and the Homeschool Highlights Link Up! Head over there to read more about homeschool highlights from around the world!