Do you have a Lego lover in your house? Do you need a good way to get the scripture into their hearts? We have fallen in love with the Faith Builders Bible from Zonderkidz. If you have never heard of this bible, even if you have, you should check this out!
This is a full edition of the New International Reader's Version bible that is in an easy to read font. Not only will you find the bible, but you will find 24 full color pages of different bible verses, and those color pictures are pictures of Legos telling you the same story as the bible verse.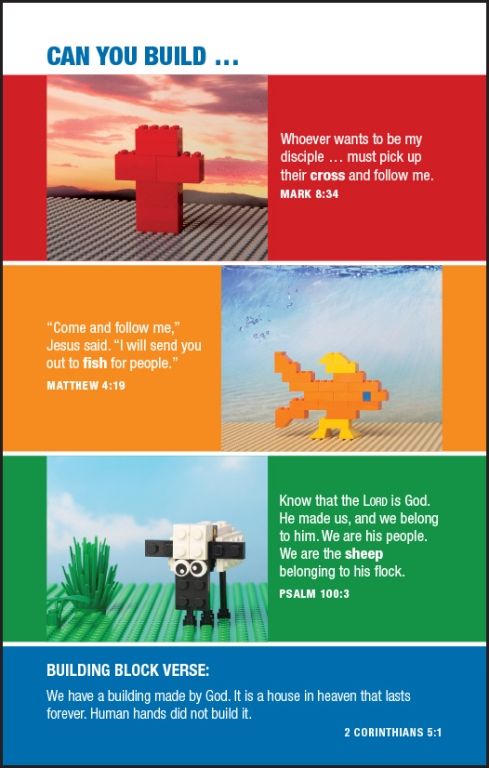 Ray Ray did not know that this bible was on its way to him. When he opened the box, his face was priceless! He is the real Lego lover in this house and to have a "grown up" Lego Bible made his day. He ran off with the bible and I didn't see him for over an hour. When I did see him again, he was off to his Lego area. "Mom, these pictures show me bible stories and I can build them!" That is a wonderful part of this bible. Not only are you able to use this in your daily scripture studies, your kids can take this bible and see the stories come to life with their Legos.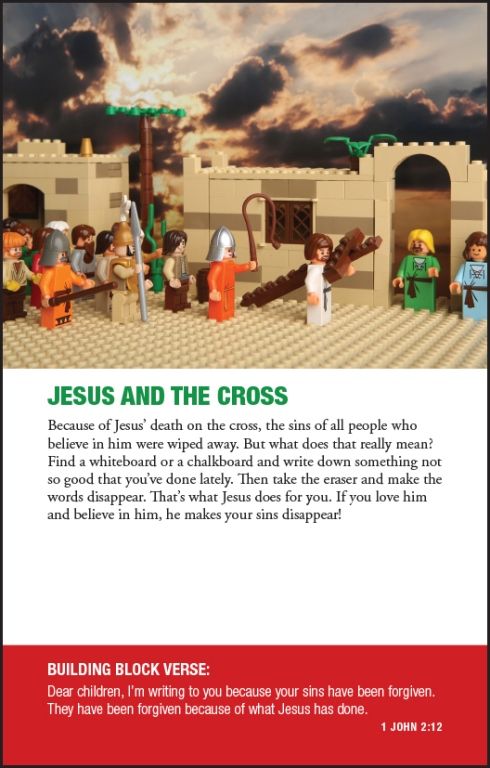 Now, just because this was intended for Ray Ray, I was happy to see how involved Little Miss was with this as well. She was in love with how simple it was to build the bible. While she was building, we worked on the Building Block Verse. She walked around showing everyone that Jesus could walk on water and that we should not be afraid because he will help us. This made my day!
Ray Ray has built every picture at least twice, but my favorite was when he built The Fruit of the Spirit. He had almost all the pieces and would walk around asking everyone if they wanted some fruit of the spirit to help bring them love, joy and peace. And he knew just when to offer it to each person in the house!
I loved seeing how much they took in when they would "play" with their bible. The fact that they could see the stories, that the stories where real instead of just words on paper, and that they were able to actually build them themselves made it easy for me to teach them the word of the bible. Actually, I didn't teach them anything, they did it all by themselves while reading the bible.
If you have a brick loving builder in your house, this bible is the ticket to their heart. They will love you for showing them how alive they can make the bible. I do want to warn you that you may find them addicted to reading this new bible and building the stories they read. Although I am not sure if that is a bad thing or not!
There were a bunch of other families that were building with these bibles as well. You should head on over and check them out!

Do you have a builder in your house who would love this bible?
God Bless
Amanda